The 2013 HDL, Inc. Massey Challenge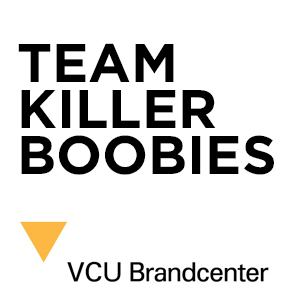 Recent Donors
Jeff MacDonald
Don Just
Doug & Betsy Quarles
PURE CULTURE CONSULTING INC.
Susan, Jess & Marirose

Full Donor List
Killer Boobies
We're a group of VCU Brandcenter students who have united to support one of our own, Michelle Lamont.
Our peer/pal was diagnosed with breast cancer in December 2012 at the age of 25.
NOT COOL, CANCER.
So we've decided to show our support by running this 10k, raising money for cancer research and making a video (for every $1,000 we accrue up to $5,000) for Michelle -- to do what we can through the rough time of her chemo and trying to graduate in May.
Check out our video: http://www.youtube.com/watch?v=H3fcugnZgrM
Visit Michelle's blog: http://killerboobies.wordpress.com